Farm Insurance
in Eaton, OH and the surrounding areas
When your work is a way of life…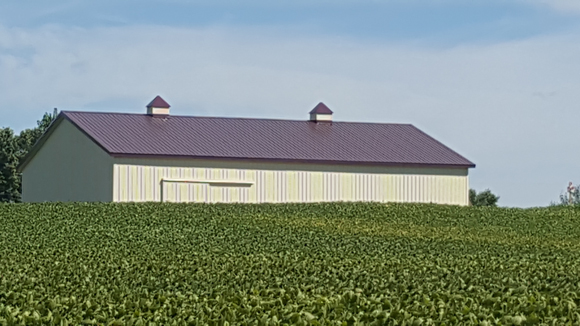 Farm Insurance from the Chrismer Agency
Whether it's a small apple orchard, a hobby or organic farm, or a huge agri-business, the Chrismer Agency has been providing comprehensive farm insurance throughout western Ohio for more than 8 decades. We understand that in most cases, the farm is more than a business. It's a family tradition, passed down from generation to generation. Protecting the farm is part of upholding a legacy, making sure it's there to pass to the next generation.
CONTACT US
Coverage Designed with Farmers In Mind
Farmers face a host of risks that are similar to other businesses…and many, many risks that are unique to farmers. The Chrismer Agency offers a variety of Farm Insurance, including (but not limited to) :
COMPREHENSIVE FARMOWNERS INSURANCE
Personal Property
Blanket coverage extends to your farm's inventory, with an option to insure your blanket at 85% of its value. You won't be required to pay for 100% of the value if you don't need it.
Glass Breakage
Broken or cracked windows on farm vehicles present a hazard to your safety. This coverage is available to you with no deductible.
Equipment Breakdown
Downtime costs you money. You'll have protection for computers, generators, and other covered equipment, as well as resulting expenses.
Identity Protection
If you're the victim of a thief or hacker, we help cover the costs of repairing your credit and recovering your identity.
Umbrella Policies
If you're ever involved in any kind of accident that exceeds the liability limits of your basic insurance policies, an umbrella policy can be the difference between paying money out of pocket or having additional liability protection in place. Umbrella coverage is excess over and above what you ordinarily have. Umbrella policies can be a huge financial benefit when you need an especially large amount of liability protection. The Chrismer Agency can set up your basic coverage so you qualify for the additional liability protection and peace of mind that comes with a personal liability umbrella.
Add-On Coverages
With a host of available add-on coverage options, the Chrismer Agency ensures you get the coverage you need…and avoid paying for what you don't.
Our Add-On Coverages include insurance for:
Additional Operating Expense
Debris Removal
Emergency Hay Removal
Landslide & Collapse due to Subsurface Water
Lock Replacement
Mortgage Expense Coverage
Refrigerated Products on Premises
Tree Debris Removal
Drain or Sewer Back-Up
Farmowners Pollution Liability
Additional coverage for fruit and vegetable growers
…And much, much more